| | |
| --- | --- |
| trondi | 01-09-2018 08:58 AM |
---
MetresandMiles.com

Hi All
Its not too late to start recording your swims and reach for a target by the end of the year.
Many FLOG it. However I am very happy for you to share my Excel spreadsheet.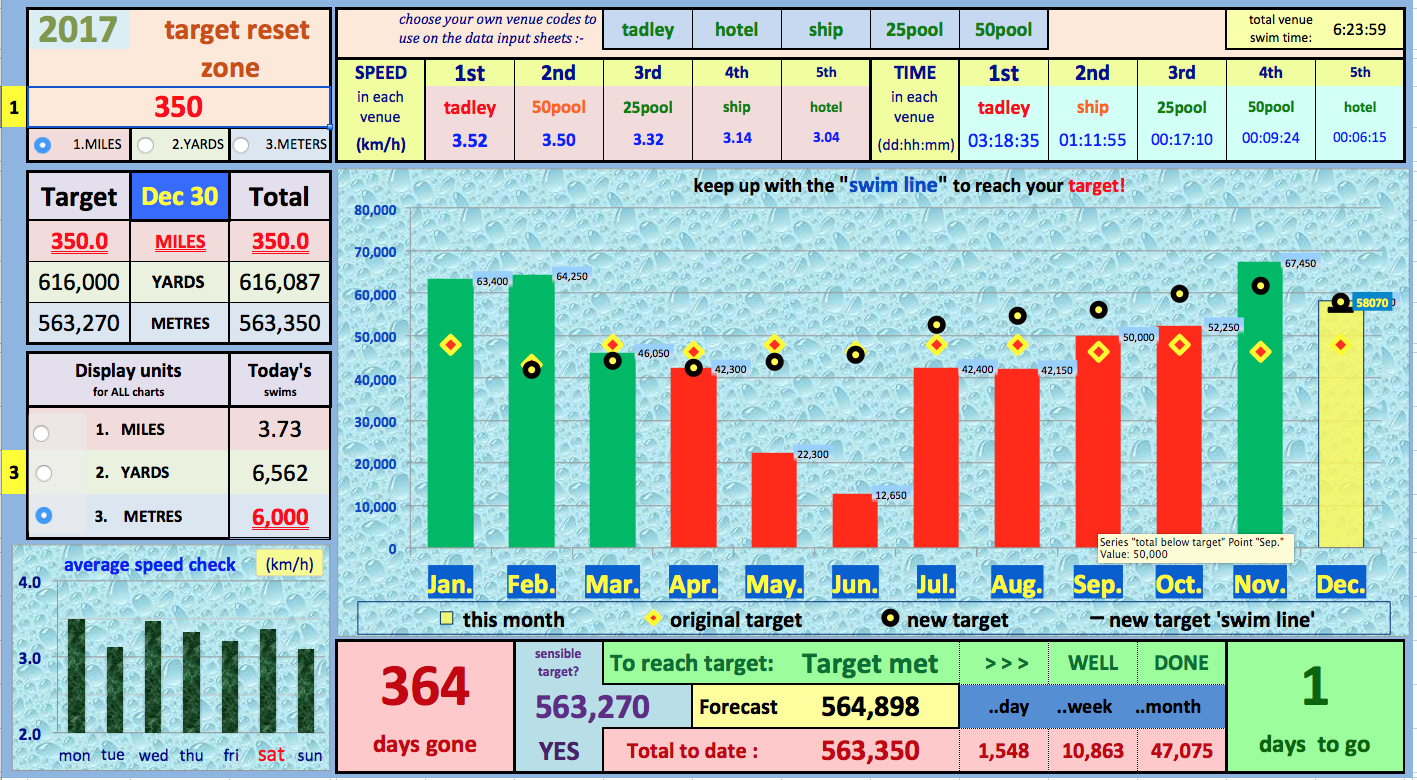 It works on all mac & pc machines and mobile devices that you can load a copy of Excel. I use it on iPhones and iPads (using Excel for iPad - free) when I am out and about and on iMac and PC at home (- Excel 2013 not free). They all share the same file too!
Full instructions on the Home page at
metresandmiles.com
Have a great swim year everyone
cheers
T
| | |
| --- | --- |
| WFEGb | 01-09-2018 01:01 PM |
---
Hello Trondi,

thank you for opportunity to download your Excel-file... But what does FLOG mean? (To include it into the acronyms list...)

Best regards,
Werner
All times are GMT. The time now is

09:04 PM

.
Powered by vBulletin®
Copyright ©2000 - 2022, Jelsoft Enterprises Ltd.